DANGERS OF RUNNING IN SMOKY CONDITIONS FROM WILDFIRES
So where have our blue skies been lately? By now, you are surely aware of the wildfires that have been burning across Canada, creating smoky hazy skies in many areas across the U.S. Here are the questions: how is bad air quality measured, should I be running in smoky air, and what options should I be considering?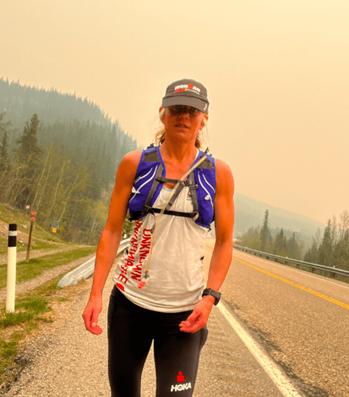 The EPA converts air pollutants like PM2.5, or matter less than 2.5 micrometers in diameter, into an Air Quality Index (or AQI), which includes 5 major pollutants: ozone, particulate matter, carbon monoxide, nitrogen dioxide, and sulfur dioxide. Here are AQI level breakdowns:
Under 50: clean air, no concerns
51-100: still safe for most
101-149: air becomes problematic for sensitive groups, consider alternate options if you run with asthma
150-199: unhealthy air, it's recommended to move your workouts indoor
200-299: very unhealthy air
300 and above: hazardous air, just stay inside period
Note: when collecting this info on 6/28/2023, the AQI for Appleton was 187, Devil's Lake 200, East Madison 210, UW Madison 210, Champaign IL 304, with parts of Ohio at 300-330
To put this in perspective, the 10 most polluted cities in the world in 2019 (in India, Pakistan and China) averaged AQI above 90, soaring to over 200 during the worst periods
When you hear the air is "unhealthy for sensitive groups" that means people with lung and heart conditions (heart failure, angina, emphysema, asthma), young children, diabetics, older runners and pregnant runners.
If you exercise outdoors in poor air quality most of the impacts will be short term but may include shortness of breath or chest tightness, scratchy throat, an immune system hit, less oxygen available to support your running muscles, and side stitches from lack of deep breathing. You may notice itchy eyes, a burning throat and difficulty breathing. The longer the exposure, the greater the risk. Also, athletes who are working out take in a significant amount of air (and hence particulate matter) than others not working out. If you're sitting quietly in a room you're typically breathing in 8-10 liters of air per minute, but when you're running and working hard that could be 150 or 180 liters per minute. When breathing heavily, these fine particles can get drawn deep into your lungs, into the blood/air exchange in your alveoli, where they can pass into the bloodstream causing long-term inflammation and circulatory health issues.
Just a 30 minute moderate-intensity outdoor aerobic activity in poor air conditions could produce high levels of pollutant inhalation. This may lead to decrease in max oxygen consumption (VO2 max) making exercising at your normal pace feel much harder. One consideration when staying indoors is to run your home A/C rather than keeping your windows open.
Pay attention to your symptoms, if you are experiencing any consider doing your runs indoor on a treadmill until conditions improve. There is a risk/reward calculation that needs to be considered, one New England Journal of Medicine study reported that daily bike trips in polluted cities could reduce a person's life span by 40 days, however, the act of daily exercise may extend their life by 14 months. The American Heart Assoc has warned that longer-term exposure of a few years can reduce life expectancy by several months to a few years.
If you still wish to run outside, ok we get it, but consider the following:
Check AirNow website before heading out for your run, there may be a more favorable location nearby with better air quality
Avoid running next to busy roads as much as possible
Summer air is usually worse, so try running early
Try more trail runs which tend to be further from city air with their car and factory pollutants
Keep your runs shorter, under an hour when conditions are poor
Listen to your body, staying indoors if you feel sore, have a cough, congestion or other respiratory symptoms
Stick to treadmill workouts
Wear an N95 filter mask when running for longer periods of time
Work off the hierarchy of if you can't do the ideal thing, then what's the next best thing, and if you can't do that then what's the next best thing? Embrace flexibility, consider switching to more indoor cross training, strength training, dynamic flexibility exercises, and foam rolling.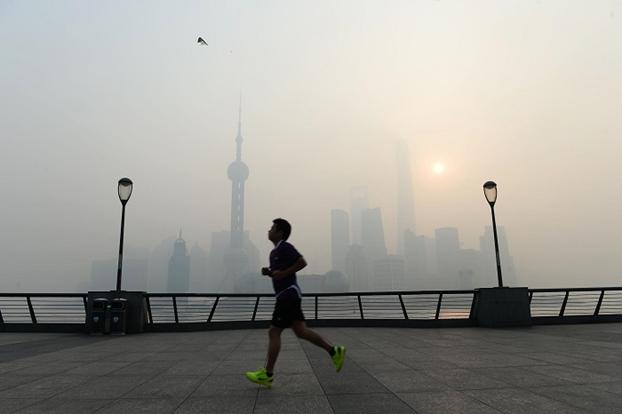 Information taken from recent articles in Runner's World and Run To the Finish